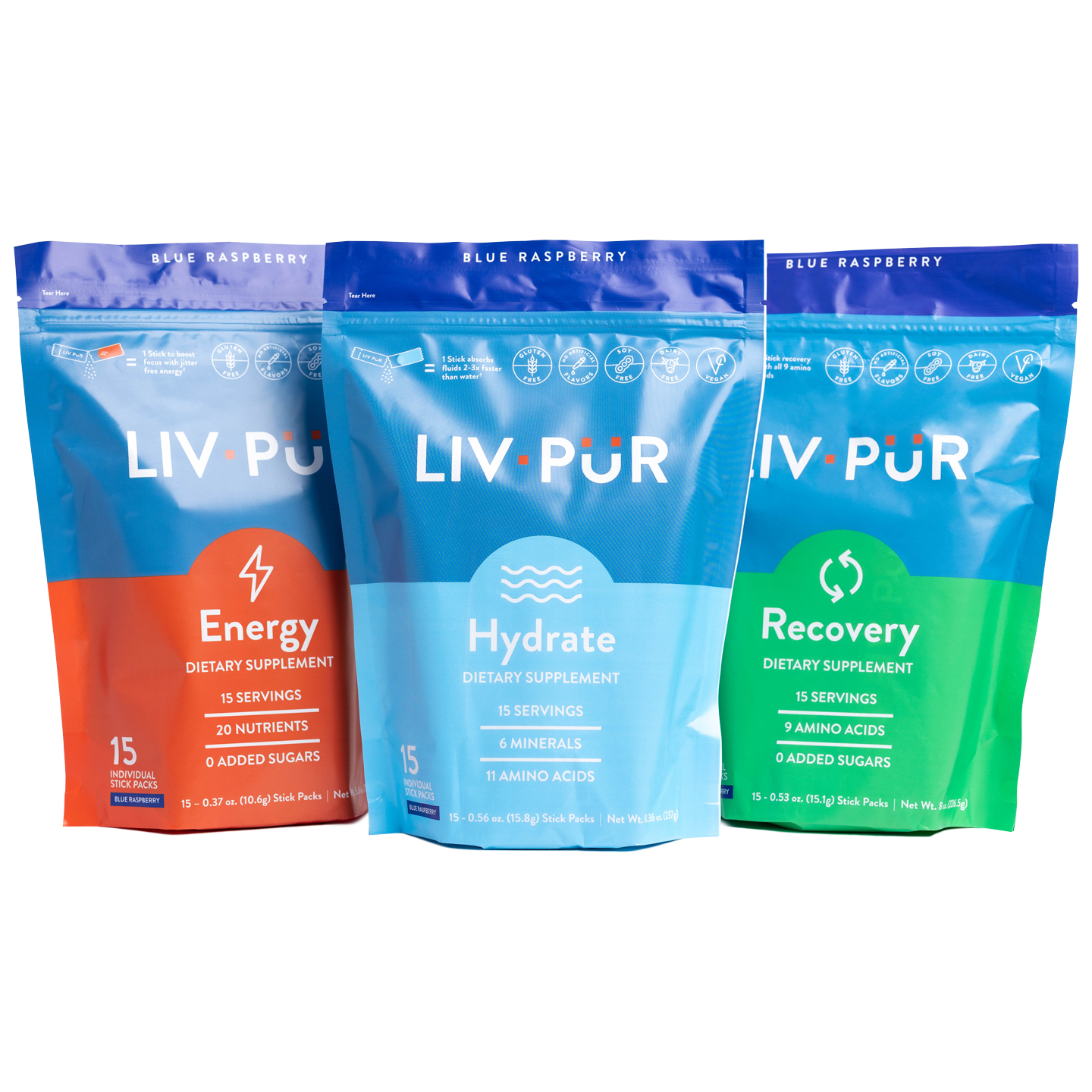 sip sip, hooray!
You asked, we listened! Blue Raspberry Recovery is by far one of our most popular flavors, so we couldn't resist making it available across all LivPur products.
Hydrate is a rapid rehydration solution packed with nutrients, vitamins, electrolytes and most importantly amino acids to help you refuel and champion your day. Learn more.
Energize your routine and champion your day with 0g sugar, 90mg jitter free caffeine, and 20 essential nutrients! Learn more.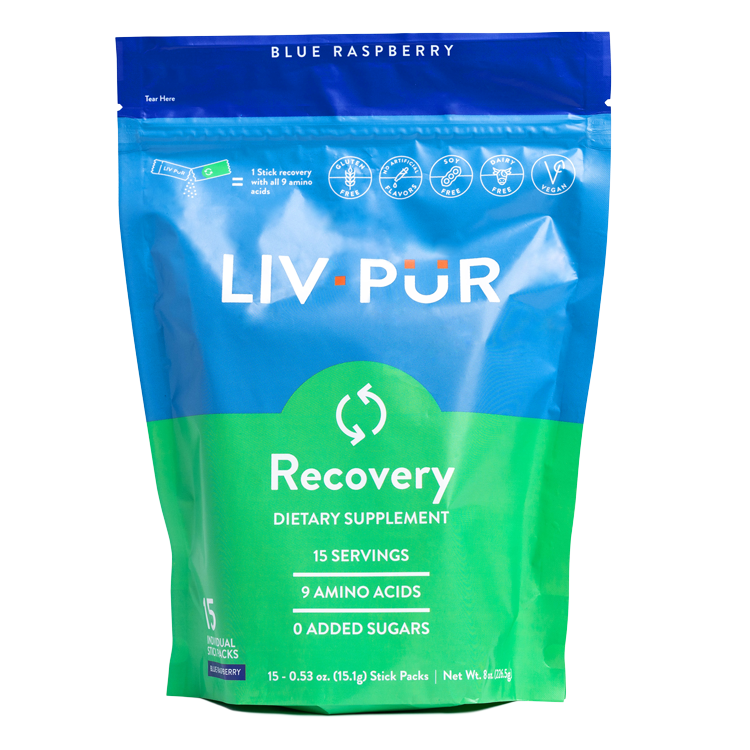 Enjoy this refreshing, optimal blend of nutrients that help you recover and rebuild. Packed with all 9 essential amino acids, 0g sugar, and NON-GMO premium ingredients. Learn more.