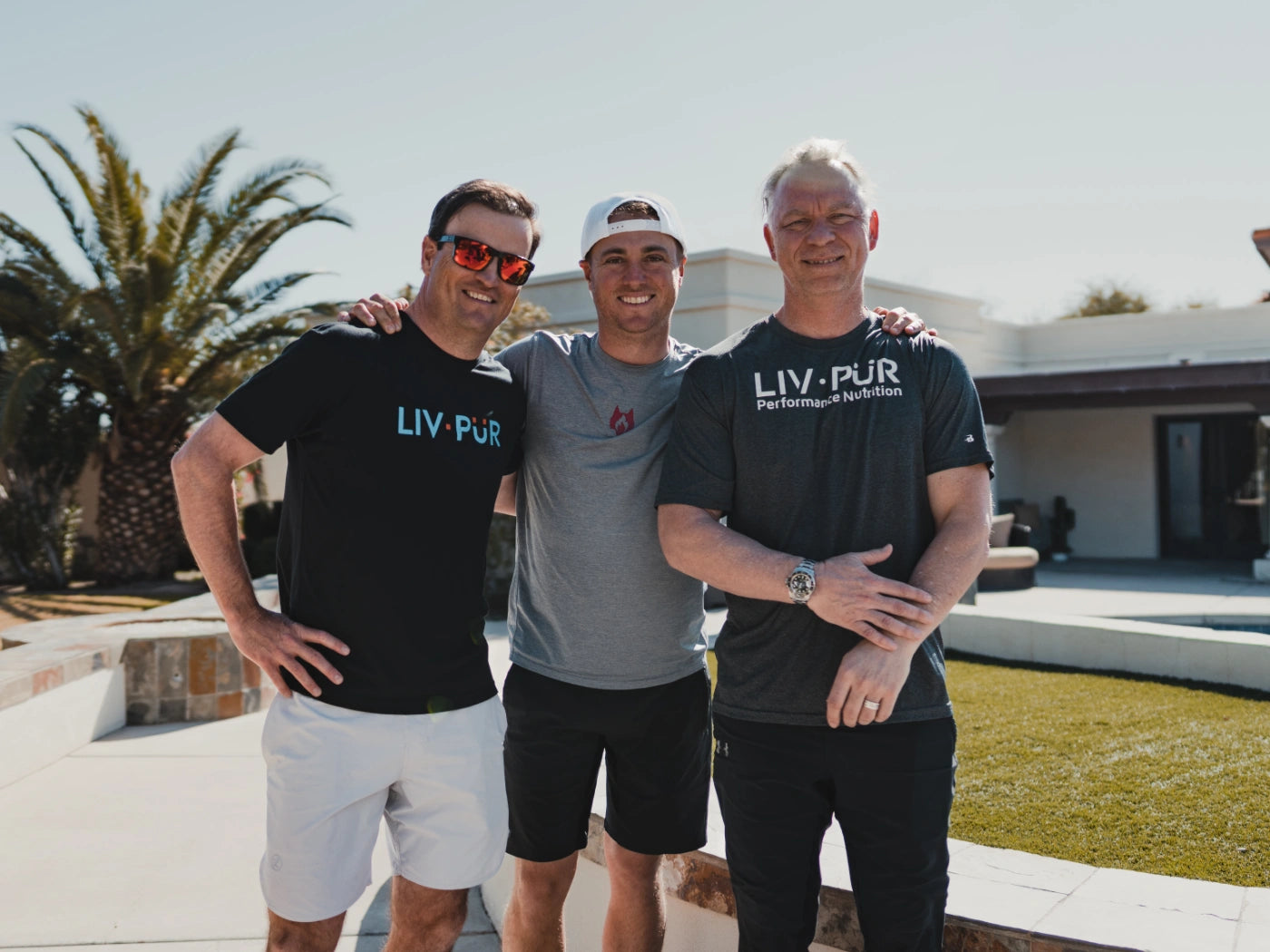 Our Story
Behind LivPur Nutrition is a team of passionate industry experts and sports thought leaders. We are advocates for safe, clean, and most importantly, premium and effective nutrition.
We strive for transparency in our ingredients, our processes and through our resources by providing key information on health and wellness to our consumers. Simplicity, Versatility , and Transparency are our core drivers in creating the cleanest source of everyday wellness products. Our products are effective, made with clean ingredients, and easy to use.
Founded with a singular goal -
delivering effective, clean nutrition.
Current Director of Sports Performance for the Dallas Stars, former PGA Tour chiropractor, and sought-after performance coach, Dr. Troy Van Biezen came to LivPur Nutrition out of a desire for quality, clean nutritional products he could feel confident giving to his athletes.
Having tried a variety of nutritional products, he always felt there was more that could be offered to not only his athletes, but also for active people looking to feel better and have a higher quality of life.
Dr. Van Biezen teamed up with Michael Thorp - a former athlete, wellness promoter, and CEO. Michael was diagnosed with type 1 diabetes (T1D) at a young age, therefore proper nutrition and hydration has been a top priority for Michael. The result of their collaboration - LivPur Nutrition. Formulated with championship experience from Dr. Van Biezen as well as expert nutrition specialists and international flavor experts.
Jordan Spieth
PGA Golfer - Ambassador/Investor
"LivPur is an important part of my routine because I can rely on it to help me stay focused and know it will provide an extra boost of energy when I need it most. I trust the LivPur product and ingredients to keep me hydrated and performing at my best."
3x Major Champion
2x PGA Tour Player of the Year
FedEx Cup Champion
Kolby Tullier

Multi-Sport Performance Coach

James Kyle

Professional Golfer & Coach