Regular price
Sale price
$29.95
Unit price
per
Sale
Sold Out
Sugar-free, slow-absorbing formula to increase mental clarity, reduce brain fog, and provide endurance and metabolism support.
View Supplement Facts
Limited Time Offer - Not Eligible for Subscription
Fast shipping
Skip or cancel anytime
View full details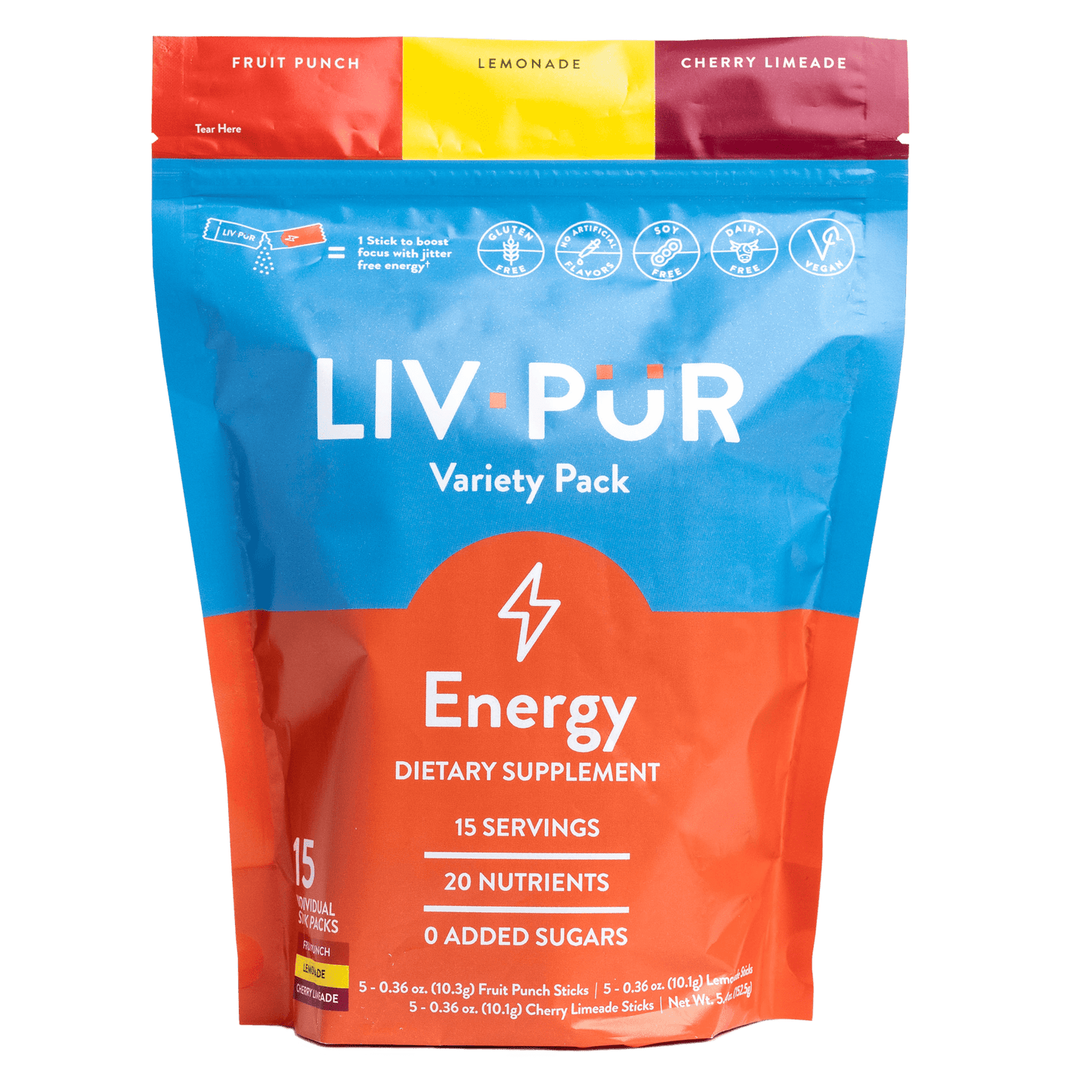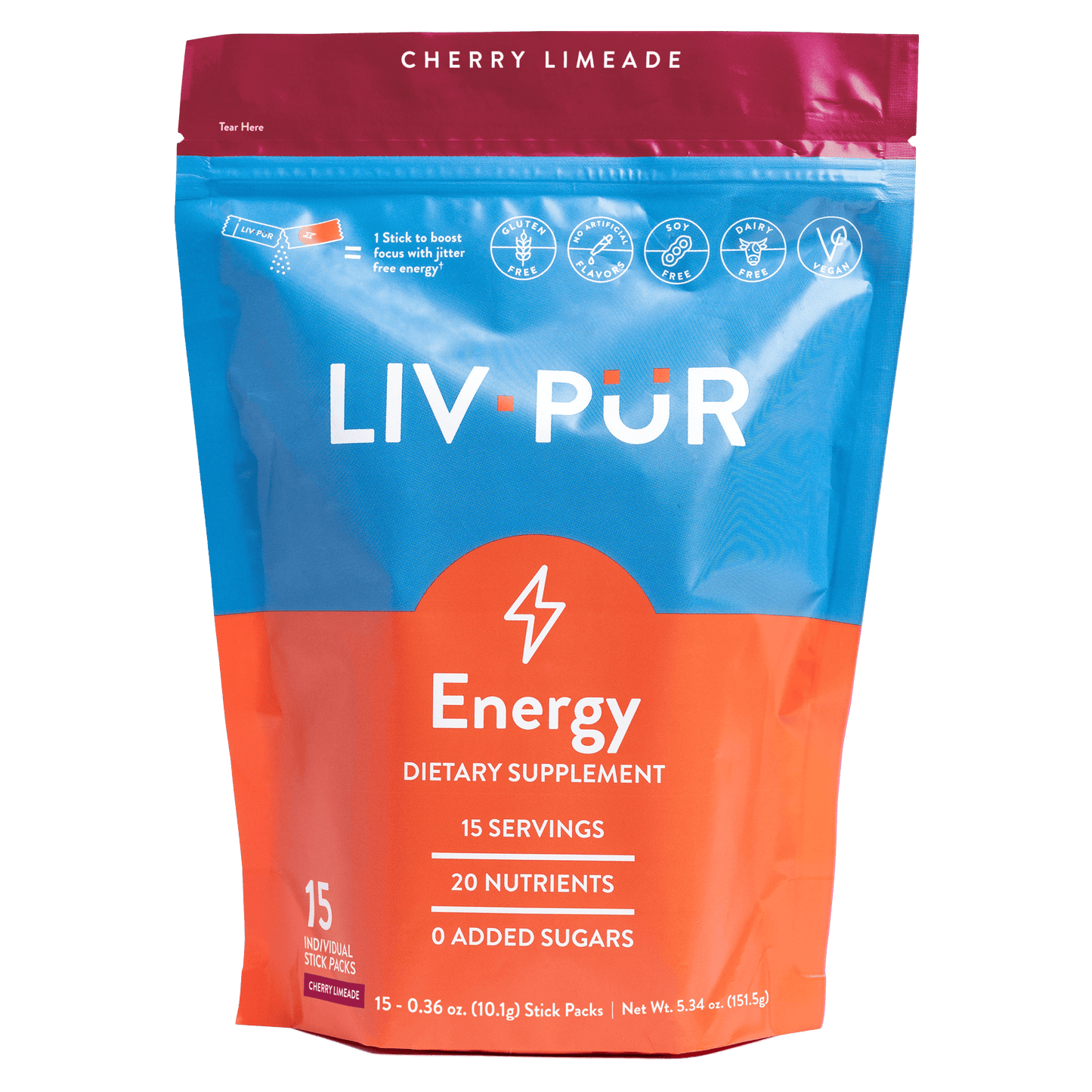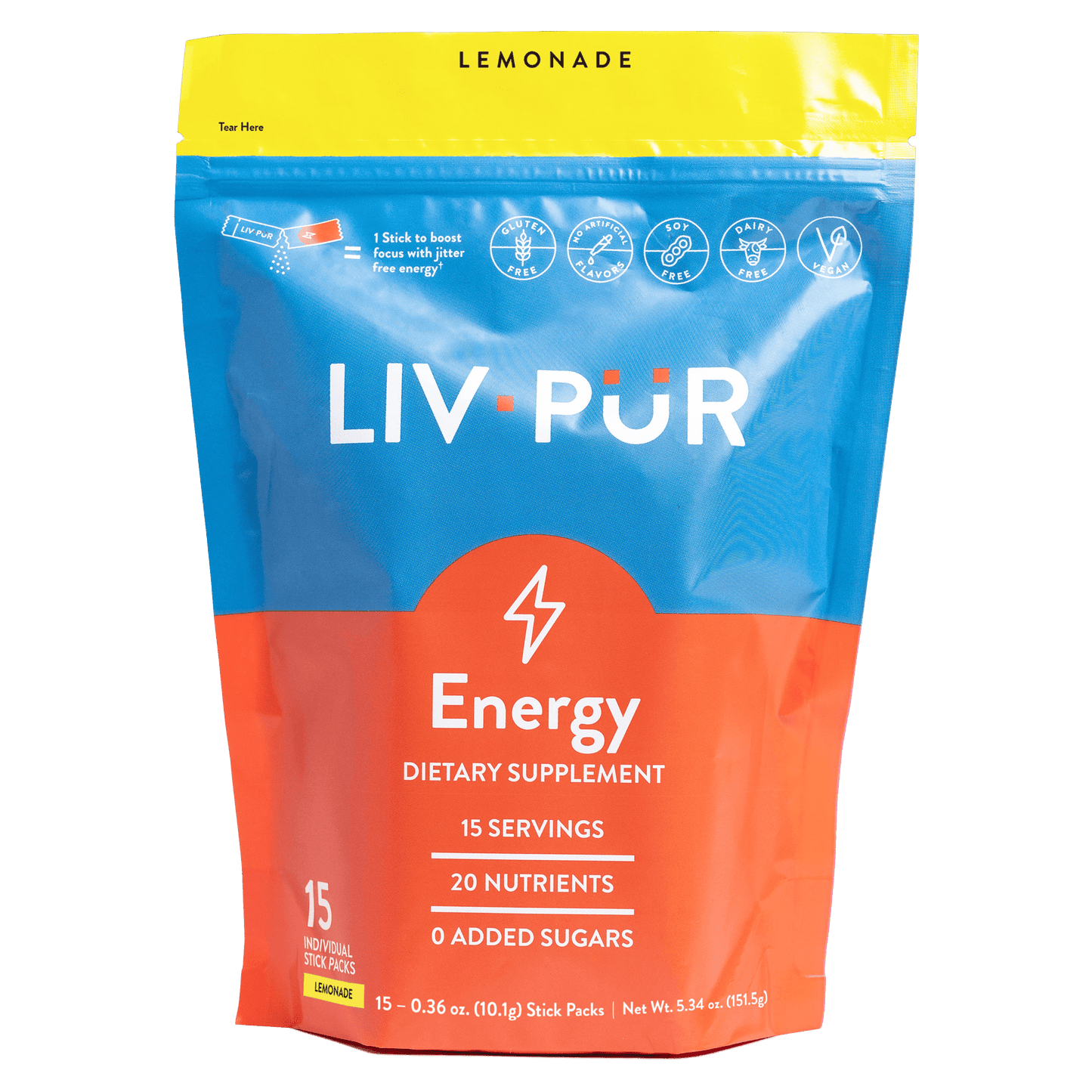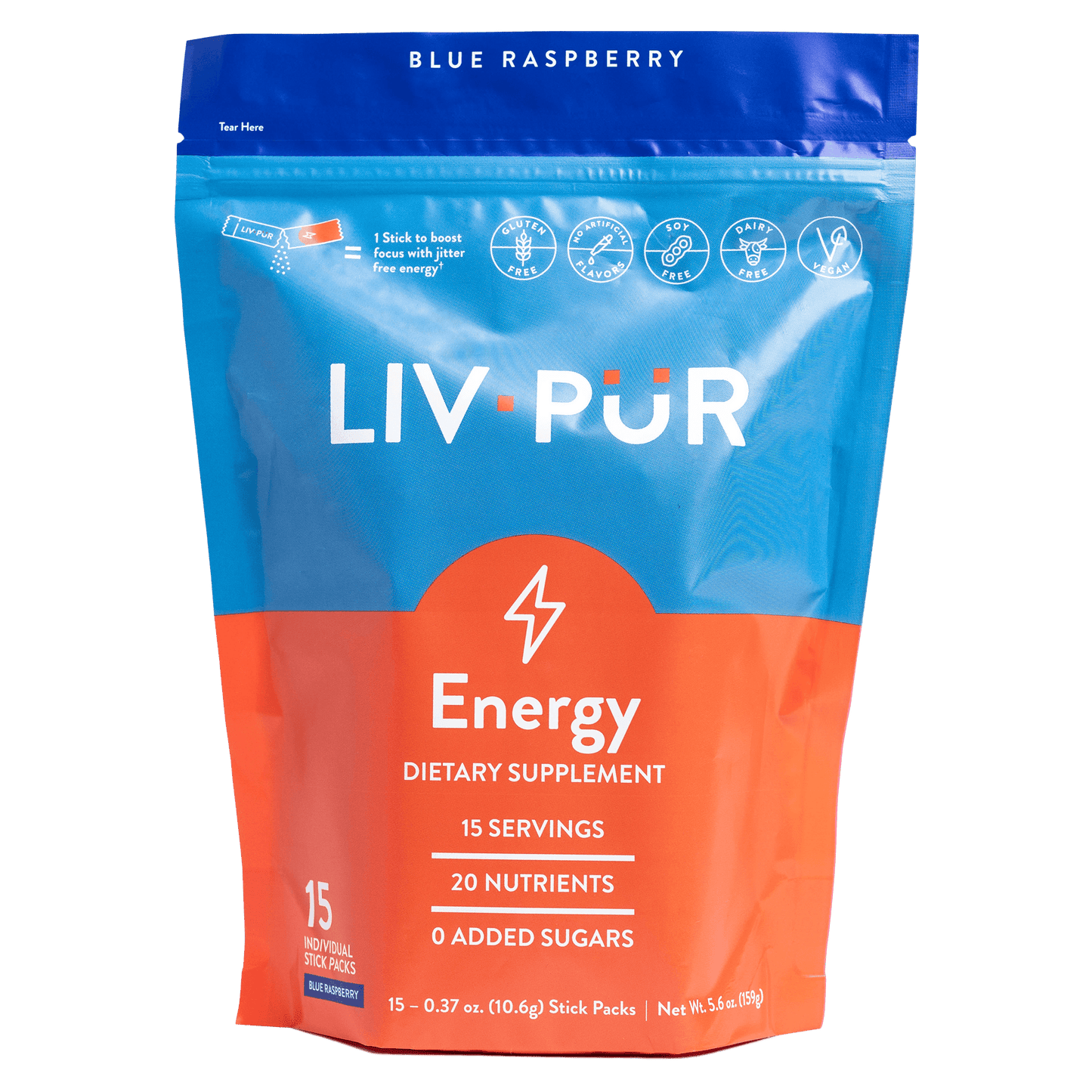 5 Amino Acids | 20 Minerals | Non-GMO | 90mg Jitter-Free Caffeine | Zero Sugar | 10 Calories
Energize your routine, no sugar needed
Energy combines natural caffeine with amino acids for a focused, jitter-free energy boost as well as important vitamins to support overall wellness.
Natural Energy

The caffeine found in Energy comes from Guarana, a natural plant that has been proven to provide longer lasting energy as well as less side effects than coffee.

Muscle Growth

Amino acids are the building blocks of protein, which can replenish the protein lost in strenuous exercise and support lean muscle growth over time.

Increased Focus

Vitamin B12, B6, Magnesium, Taurine, L-Theanine, L-Carnitine - these convert fat + protein into energy and aid in brain + nerve function.

Immune Support

Antioxidants including VItamin C, Vitamin E, Biotin, Green Tea Extract, and more are found in our Energy formula to support healthy immune function.
Key Ingredients
Not all ingredients are created equal. Every ingredient in our sticks is sustainably made, traceable, and top quality. Our sticks are formulated and created here in the United States.
L-Theanine

L-Theanine has been shown to positively modify alpha brain waves and key neurotransmitters responsible for enhancing mood, focus, and memory. It also enhances the production of dopamine, serotonin, and the formation of GABA to reduce the stress levels.

Guarana

Guarana is a plant native to the Amazon rainforest. It's a stimulant like coffee, but it goes above and beyond in the terms of energy and overall benefits. For example, caffeine from guarana releases slower than the caffeine from coffee, allowing its effect to last longer and have fewer side effects than coffee.

Ashwagandha

LivPur Energy contains the most extensively researched ashwagandha with clinical studies proving its effectiveness in reducing the stress hormone cortisol, helping improve memory, boosting athletic performance by increasing VO2 max, muscle growth, and strength — and so much more.

CitraPeak

CitraPeak is a clinically studied citrus peel extract that functions as a pre-workout. It is highly bioavailable so you can experience benefits within 30 minutes of use. It helps increase circulation, which boosts energy and increases physical output.

L-Carnitine

L-Carnitine is a chemical similar to an amino acid that is produced in the body. L-Carnitine helps the body produce energy. It is important for heart and brain function, muscle movement, and many other body processes.

Magnesium

Magnesium is an important mineral, playing a role in over 300 enzyme reactions in the human body. Its many functions include helping with muscle and nerve function, regulating blood pressure, and supporting the immune system.
"I recommend LivPur Energy to reboot and reactivate your brain so you have the energy, drive, and focus you need to achieve your goals!"
Dr. Troy Van Biezen - Co-Founder, PGA Chiropractor and Performance Coach
What is NSF Certified Sport?
NSF protects and improves global human health. Manufacturers, regulators and consumers look to NSF to facilitate the development of public health standards and provide certifications that help protect food, water, consumer products, and the environment.
"LivPur is an important part of my routine because I can rely on it to help me stay focused and know it will provide an extra boost of energy when I need it most." - Jordan Spieth
*Blue Raspberry awaiting approval
*Watermelon awaiting approval
A Complete System
Hydrate
Packed with electrolytes and amino acids to fight fatigue and improve performance.
Energy
Sugar-free, slow-absorbing natural organic caffeine to increase endurance.
Recovery
Optimal blend of nutrients and adaptogenic herbs to fight physical and mental fatigue.
Regular price

Sale price

$39.99

Unit price

per
Frequently Asked Energy Questions
What is Nootropic?

(NEW-TROH-PICK)

A nootropic is a dietary supplement that helps support certain brain functions, including memory, mental speed and focus.

One of the best Nootropic Synergies is caffeine and L- Theanine. It is one of the better Nootropics supported by science. These 2 substances' power is truly unleashed when they're combined. For example, caffeine on its own can cause jitteriness. Coupling it with L-Theanine, however, dampens these effects.

It boosts energy levels, focus levels, heightened alertness while dampening the jitteriness. A calm stimulation.
Why are amino acids so important?

Amino acids, often referred to as the building blocks of proteins, are compounds that play many critical roles in your body. They're needed for vital processes like the building of proteins and synthesis of hormones and neurotransmitters.

Some may also be taken in supplement form for a natural way to boost athletic performance or improve mood. Because of the numerous essential roles amino acids play in your body, we've included them in all of our products.
When is the best time to consume LivPur Energy?

You can take LivPur Energy any time of day, but to prevent interrupted sleep, it's best to treat your Energy powder as you would any other type of caffeinated beverage and avoid drinking it too late in the day.

When using your Energy powder as a pre-workout, mix and drink 30 minutes before you begin your workout.